Wales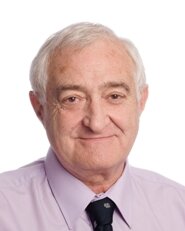 Welcome Statement
from Professor Sir Mansel Aylward CB

"I am delighted to welcome you to these pages. We are particularly proud of what we have achieved for public health and the public health workforce in Wales. Wales has a strong tradition of multidisciplinary development and these pages will provide you with information on our current support programmes and give you a feel about what it means to work in, and for, public health across Wales. The pages will be frequently updated so please come back regularly to see how our work is developing. Do let us have your feedback so that we can continually develop and improve the content."

Professor Sir Mansel Aylward CB MD FRCP FFOM FFPM
Chair, Board of Public Health Wales
These pages are still in development and will be added to as well as being kept up to date. We would welcome your feedback on our progress to date – what you like, what you would find interesting etc.
Welcome to the new pages specifically aimed at the public health/health improvement workforce in Wales.
Please use them if you are:
Within the public health/health improvement workforce and want to find out what is going on in other Board areas or at the national level
Interested in working in public health/health improvement in Wales
Want to find out more generally about public health

In addition to all the other information on PHORCaST to help you plan your careers and contribution to public health you will find:

1. Information on how the structure of the health system works in Wales

2. National policy documents relating to health and public health

3. Updates on public health workforce development

4. Local Government in Wales

5. How the voluntary sector is contributing to public health

6. What the different Health Boards are planning to improve health

7. Where you can get information on career opportunities

8. Learning and development opportunities in each Health Board and at national level

9. Specific opportunities for practitioner development

10. Links to relevant events in Wales
and...

11. Career stories of those working to improve and protect the public's health in Wales
Multidisciplinary public health development in Wales
A personal perspective from Andrew Jones, Executive Director of Public Health for Betsi Cadwaladr University Health Board
I had a very early introduction to the world of population health issues during my environmental health undergraduate degree at Cardiff University when we studied epidemiology on our first year. This was at the start of a broader approach to environmental health as the course changed from a diploma to a degree. My thesis was on inequalities in health, an unusual topic for Environmental Health Officers (EHOs) at the time.

I then moved into an EHO role, focusing on infectious diseases and the partnership between local authorities and public health teams. I was encouraged and was able to undertake a Master in Public Health which gave me the technical public health knowledge I was missing. This was at the time, in the mid 1990s, of E. coli 0157 outbreaks. It was also a time when Wales was actively promoting a holistic health improvement role in local government which continued with the transition to the National Assembly for Wales. I worked with the Welsh Local Government Association as policy advisor promoting links between local government and public health delivery and was also fortunate to undertake a placement with the CMO's office to support the development of the public health policy 'Better Health Better Wales'.

In the mid 1990s, the Welsh Collaboration for Health and the Environment, a voluntary partnership, was formed between NHS (medical) Directors of Public Health and Local Authority (non-medical) Directors of Public Protection across Wales to start to shape an education development programme for the next generation of public health professionals based around shared CPD events. As a young professional, already holding elected positions with the CIEH, I was encouraged to play an active role in this development. In the late 1990s, joint appointments between health and local government were emerging. I applied and obtained one of these posts. This was also the time when multidisciplinary public health was opening up so, with a foot in both camps, I was able to take opportunities to both refresh my knowledge, e.g. in statistics, and fill in any competency gaps. I had support from my Director of Public Health (DPH) and from my mentor. I was also aware from my work with the health service of the competences that public health trainees were needing to complete so I used these to benchmark my practice and include reflection on what I had learnt. This was well before the formal frameworks for retrospective registration with the UK Public Health Register became available in the early 2000s. Wales, through the Wales Centre for Health, was quick to set up top up training schemes for non-medical specialists wishing to put portfolios together and, through this, I was able to obtain a secondment to Screening Services in Wales . It was really great because we had the support of the CMO, the National Public Health Service for Wales and the Wales Centre for Health. I was very proud to be the first generalist specialist registrant on the UK Public Health Register in 2003.

When multidisciplinary public health consultant posts became available I applied and was successful – the first multidisciplinary appointment in Wales. I worked to one of the 22 local health boards and also held a national portfolio for the non-communicable disease parts of health protection, working closely with the Health Protection Agency. In 2007 I applied for, and was appointed as, one of the Regional Directors of Public Health in Wales. With the subsequent reorganisation in 2010, I applied for and was appointed as Executive Director for Public Health Wales for the Betsi Cadwaladr University Health Board, the post I hold today. I also currently chair the all-Wales Directors of Public Health Group.

It is very nice to see that this Wales tradition of multidisciplinary public health development has continued with support for defined specialists (Wales again had the first registrant with the UKPHR) and now practitioners. In my role now it is great that I can help support others and see them develop. Wales has benefited from having a committed and structured approach to public health development. We have been very strong on maintaining standards, governance and public health delivery as part of education and development. I benefited from this approach, many others have done so and many are doing so now. Long may it continue.
Document downloads
Wales pages evaluation form


Evaluation form for Wales pages




Microsoft Word document, 136 KB
---